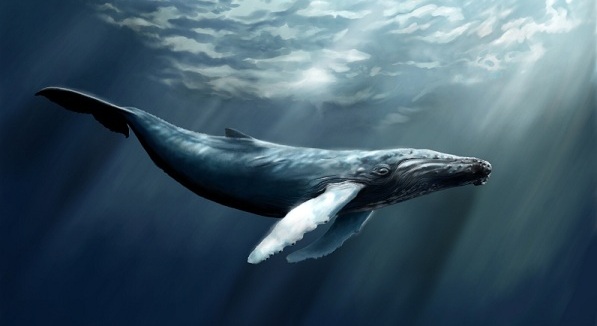 Last year we gave copies of Whale Hunting by Tom Searcy and Barbara Weaver Smith to many of our clients. As a year has gone by, most of our small to midsize clients have not started to look at Whale Hunting as a serious growth strategy. So we decided it was time to share some Whale Hunting wisdom yet again, but with a broader audience!
So with the New Year approaching and strategic planning and new quotas in mind, it's a good time to try a new sales strategy and growth process called the Whale Hunting strategy. The process is created in the same spirit as actual whale hunters of the Arctic: they spend a considerable amount of time and resources on the chase of one whale, but in the end their gain is substantial.  This strategy primarily focuses on growing revenue through landing large clients, referred to as whales, as they represent 10 to 20 times the size of your regular accounts. Since these companies are rare, you need to work harder to win the deal.  The whale hunting strategy includes a few well defined steps in order to "close" those targets:  identify, chase, harpoon and finally nurture the clients. If you follow those steps and do the work, the results can be significant and impactful for your organization's growth.
This approach is especially relevant for mid-size service provider companies that are now competing against bigger, more organized organizations. The competitive landscape is changing now as larger competitors are going after the same target market as you; hence a better and well-planned strategy will make the difference. In this environment your focus should be on understanding your clients, their buying processes and habits; and big companies buy safely, they don't like to take risks. In other words, you have to make them feel secure about their choice in choosing you.
Here are key highlights of the strategy that we found interesting:
Focus on the hunt vs. relying on a sole hunter: establish filters in order to select and target the right "whale" for you, gather intelligence on your environment; don't rely on one good sales person to do all the hunting
Involve a diverse team in the harvesting process including SMEs and non-sales people in order to effectively close the deal, deliver topnotch service and pave the way to future deals
Preparation is crucial, you have to prove you not only know your solutions but you also know and understand their processes and needs, and dare I say anticipate their next move. This includes understanding their environment, their competition as well as their internal buying processes and procedures
Take a bigger team than you normally would to the onsite presentation – because it is more than likely that their team will be bigger than yours and you want to have all your "experts" with you to help show the breadth of knowledge across your team
For more information, check out http://www.thewhalehunters.com/.