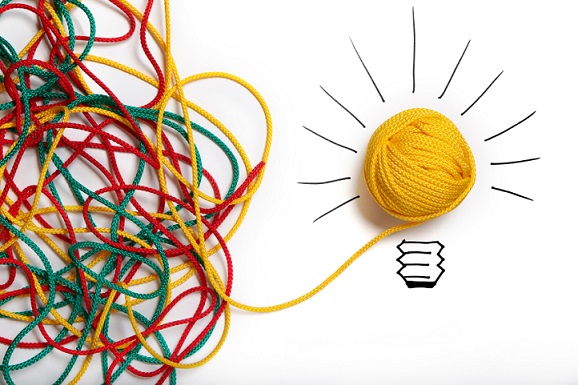 Working with the marketing departments of multiple outsourcing and technology companies, we read a lot of their content and we see a lot of bad "thought leadership". Our favorite of these thought leadership pieces are really sale pitches poorly disguised as whitepapers and blogs.
That being said, there are companies with legitimate reasons for writing whitepapers on their products and services. However, if you are only defining the features and differentiators of your product, how is this any different than sales collateral? A sales pitch in the form a blog is not thought leadership.
Here is a list of qualities and questions you should consider when creating solid thought leadership:
Mix it up: Cover a variety of topics. Don't get stuck in a rut of only writing about technical or process related topics. Not every idea needs to be the Big Idea. Consider other topics including strategy, customer management, business best practices, etc.
Write to your target audience: Ask yourself, who will care about this topic? Rather than writing about something rare and obscure, write about topics that people are actually interested in. Also ensure that it does service your goal of showcasing your brand to your customers and prospects in the best light possible.
Stick to timely topics: Topics that are old or no longer hot in the media will have problems being published across multiple channels, especially bylines. Only write about older technology, for example, if it continues to be a customer pain-point for which you have a new twist in solving.
Include personal and company experience: Thought Leadership does not need to be esoteric and completely theoretical. Make sure to include your vantage point. If you simply quote analysts and exclude your experience and commentary, this is thought following, not leading.  Keep it interesting with anecdotes from your company's experience. This is the best way for you to help sell, without direct selling.
Think ahead as opposed to behind: Even if you haven't participated in projects in a new service area, showcase your investment in something that is on the horizon. Go as far to discuss emerging technologies that you hope to embrace or are excited about.
Remember, your clients care about their problems, not your products or your solutions: They want to read about someone who knows what they are going through, not how brilliant your out of the box solution is. Thought Leadership is an opportunity to relate to your clients on a deeper level. Connecting with them over their troubles will help gain their trust and overall strengthen your relationship.