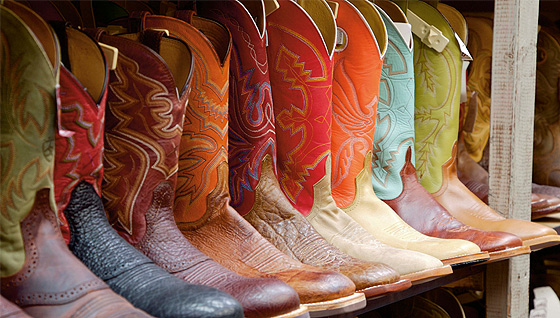 I just got back from an event and site visit in North Texas which, to my knowledge, was the first organized domestic visit designed to educate companies, service providers and influencers on the potential of domestic sourcing in Tier 3 metro areas and rural communities. The event took place on May 17 and 18, just two hours north of Dallas in the counties of Grayson and Fannin. Obviously there have been individual panels and discussions about domestic and rural sourcing at any number of outsourcing conferences, and many companies have conducted their own site visits with domestic vendors and local development offices. But this event, to my knowledge, was the first of its kind where a delegation of global services professionals visited a Tier 3 domestic location, for the purpose of discussing the potential and promotion of domestic sourcing in the United States.
While this visit had both a panel and roundtable discussions, it also included dialogues with local outsourcing providers already operating in this market as well as actual site visits to two BPO centers. These visits were highly educational, even for those that are not immediately considering new service delivery locations, as they presented a fuller understanding of what companies need to examine when going through this location decision process. And even more surprising for many, including myself, was the creativity of best practices employed to recruit employees, help keep them happy, engaged, and committed to quality service.
This onsite visit was sponsored by the USDA as a larger pilot to look at the potential of promoting outsourcing in rural areas of the United States, with the local economic development agencies providing the on-ground support. TechAmerica, an IT trade association, and Ahilia have worked together over the past 18 months to assess the feasibility of domestic sourcing in the pilot location of North Texas. Currently, we have begun to promote the lessons learned in the counties of Grayson and Fannin as good examples of the potential of low cost domestic sourcing.
This event was attended by outsourcing influencers, pure-play domestic providers, offshore service providers, and buyers of outsourcing services. Our day and a half discussions around domestic sourcing led the attendees to explore such questions as:
What services are best suited for Tier 3 locations and rural America?
What is the optimum size and is an upper bound for an effective and efficient outsourcing center?
Hiring and training workforce in rural communities: what are the myths, realities, benefits, and challenges?
What changes operationally will offshore vendors have to make when setting up domestic delivery centers?
What conditions need to exist for a rural site to be optimal for outsourcing industry?
What are the drivers and attractions for domestic sourcing?
What incentives will local agencies have to offer to compete with small nearshore/offshore locations?
The actual site visits allowed the team to see firsthand why companies chose specific locations, what challenges they faced and why they continue to stay in small domestic communities.
The feedback on the event was that it was a great start to educating companies on domestic sourcing but too short! Like our event held in Silicon Valley last December, we had to cut off the discussions as we consistently ran over time. So what did the group recommend for future? In order for domestic sourcing to really take off we need:
A national association, such as Indian organization Nasscom, to promote outsourcing in the United States
U.S. Federal and State governments to promote, foster and incentivize computer science and engineering education
A 1-2 day national conference dedicated exclusively to Domestic Sourcing
An online resource that companies can use to find relevant data on domestic locations and domestic service providers
So we have our work cut out for us. If you want to join the effort please let us know so that we can make sure you are informed of any future events and programs. To see pictures from our event please visit our Facebook page.