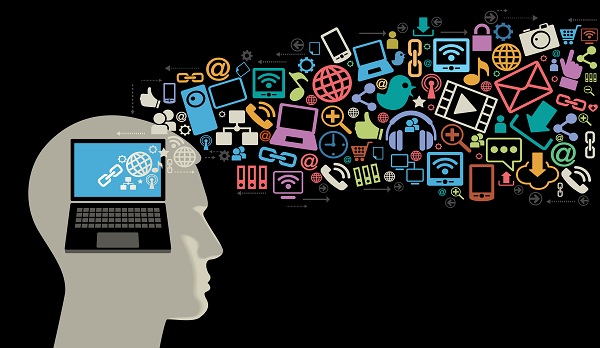 For a long time, creativity was deemed to be the primary quality of successful marketers. However, technology advancement, and more importantly technology's impact on marketing, has been a game changer.
With this proliferation of marketing channels, marketers are tasked with managing multiple technology platforms – marketing automation, social media monitoring, behavioral targeting, web analytics, competitive intelligence, CRM, mobile marketing management … the list goes on. For the modern day marketer, this means not only thinking out of the box but also integrating the right technical marketing toolbox to deliver business impact.
Take President Obama's presidential campaign. Four years ago, the major channels to reach constituents were still TV, radio, web and email. Only "smart" people were using YouTube and Twitter (President Obama had only 116,000 Twitter followers then), and the iPhone wasn't even released when he declared his candidacy. Contrast that with the present where social networks and mobile technology have become central to President Obama's campaign efforts and just about everyone is using Facebook, Twitter, YouTube and LinkedIn. Oh, President Obama has over 18 million followers on Twitter now.
As President Obama's re-election campaign manager, Jim Messina has a dreamteam to assist him including Salesforce CEO Marc Benioff instructing him how to use cloud to cut operations cost as well as the campaign's Chief Technology Officer Harper Reed, the former CTO of Threadless.com, whose background in crowd-sourcing and cloud-computing gives a significant clue to what the President's team hopes to achieve in 2012.
Let's step back for a moment and look at how traditional marketing was conducted: First, market and customers would be researched and surveyed, then a creative team would produce ads through brainstorming, the media buyers would make sure customers would see them, and all the semi-quantitative semi-fuzzy metrics would be measured afterwards to see whether the money was well spent. Think Mad Men and you get the idea. The most revealing thing here is you decide what content is shown to customers and (to an extent) when.
These days, if prospective customers are interested in your product, they go online: they visit your website, they read online reviews, they compare it with your competitors, they Google your credentials, they Bing what their friends are saying about it on Facebook, they download a mobile app to get coupons. Bottom line is customers can literally get a wealth of information about you and your offerings – good, bad and ugly – information you don't even know exist.
Marketers have to somehow manage these mountains of information and technology is a key way of doing that. No wonder a recent report by Gartner stated that by 2015 CMOs may control a larger technology budget than CIOs. As a result, marketers have little choice but to add technology competency to their arsenal of skills and expertise. Granted the level of competency will vary by role and focus area but this trend of combining marketing vision with technical depth is inevitable in light of this evolved marketing landscape.
A number of far-sighted companies have already sensed this trend and have even taken a step further to create a marketing technologist or marketing CTO position that meets the challenges of this trend. The ultimate goal of this position is to function as a middleware between marketing and IT, act as a cross-functional facilitator to assist the CMO gain a holistic view of a company's technology portfolio, and serve as an advisor to enable CMO wield technology as a strategic marketing capability.
The results of a recent survey from IBM underscores the need for such a role when it asserts that if an organization is savvy enough to include the CIO in major marketing decisions, then the campaigns will have a better chance of producing the desired results. One thing to emphasize here is that being a technology-savvy marketer is not only for the C-level. All marketers should have some understanding of technology. They don't necessarily have to be a technologist, just like not everyone in marketing has to be "the creative type", but they must know how to effectively leverage and take advantage of these new technical tools.
Give creativity the power of technology and you'll find that where once you had a Hulk, now you have an Iron Man.